FLINT AND TINDER SET OUT TO REIGNITE AMERICAN MANUFACTURING THROUGH BETTER GOODS AND SERVICE... STARTING IN THE UNDERWEAR SECTION.
Record-Breaking
Crowdfunding - Including underwear at $297K and the 10-Year Hoodie at $1.05M (the first ever $1M+ fashion project).
Fantastic Press - Named one of Fortune's "13 Most American Companies", a NY Mag "Boom Brand" for 2013 and one of Esquire's "10 Best Men's Shops online."
Job Creator - Every 1,000 pairs of underwear manufactured per month adds another job to the US economy. Over 200K pairs manufactured and counting!
Winner - Milwaukee Innovation Week's common pitch.
Aquired - Huckberry 2015.
BUCKYBALLS: THE WORLD'S BEST SELLING DESKTOY!
ODDS ARE, SOMEONE IN YOUR OFFICE HAS A SET STASHED SOME PLACE EVEN NOW. REALLY.
Bootstrapped - Scaled $2K in seed money to more than $57M in sales with no additional investment.
Top Seller - Sold in 11,000 US brick and mortar accounts and distributed in 12 other counties.
Crazy ride - Over $1M in product sold through our GetBuckyballs.com website...
in just one day!
WHISTLER IS ON MISSION TO BRING NATURE INTO MEN'S BATHROOMS WITH A DEEPER, MORE NATURAL CLEAN.
Great product - Personally designed the "Campfire and Cut Grass" fragrance, cooling All Over Wash sensation and super-Natural Face and Body Bar lather. Men's Fitness called it one of the "5 best ways to smell great without cologne."
Proud - True story. I ♡ WWC. Couldn't be more pleased with the presentation.
Launched on a dime - From concept to crowdfunding in a little more than 45 days. Whistler racked up more than $40K in full priced sales on Kickstarter.
Good traction - $60K+ in it's first 90 days on Shopify.
Conversion of nearly 5%.
92K sign-ups for sample trials.
60%+ open-rate on newsletters.
THE FUN GUIDE: 200 OR SO PAGES OF THE FUNNEST STUFF TO DO IN NYC, HANDSOMELY PRINTED, BOUND, AND HANDED OUT FREE OF CHARGE TO 20,000 NEW YORKERS ON THEIR WAY TO WORK.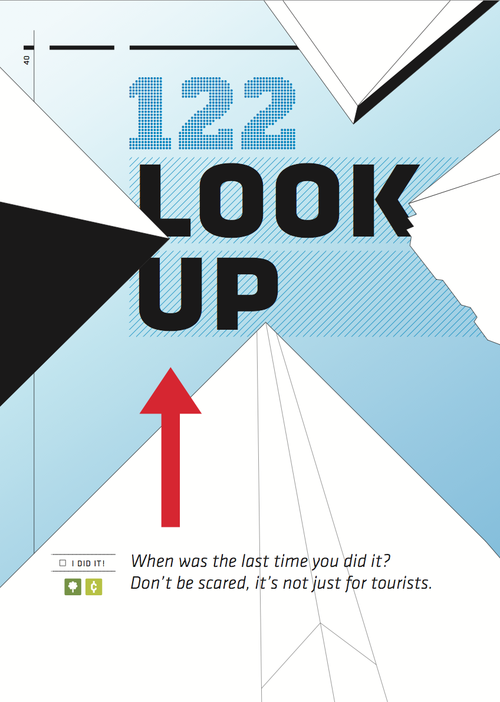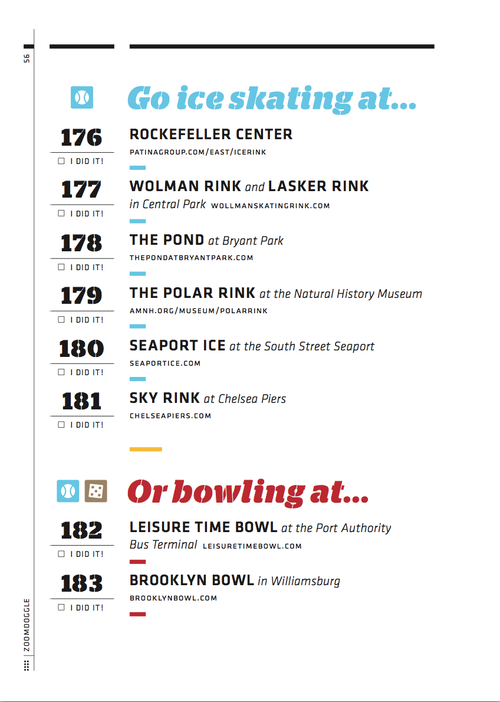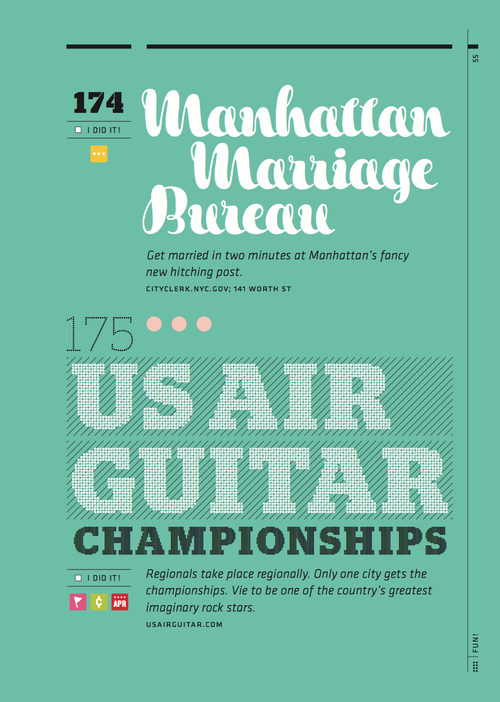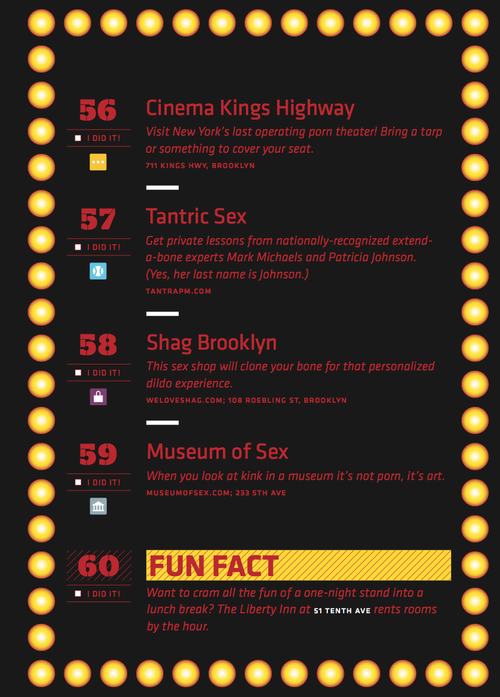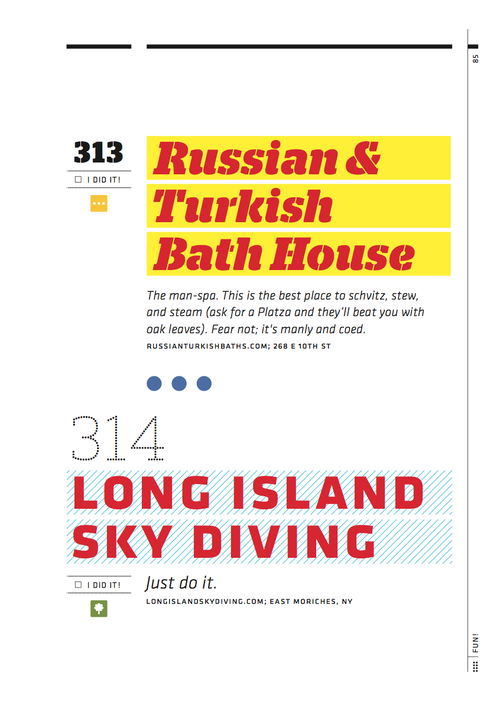 10,000 Copies / $0 Charge - You read that right. I came up with the idea, brought the team together, had it beautifully printed (great paper and cover, perfect bound, 200+ pages) and charged nothing!
Handed out at subways - The idea was to inject some fun into people's morning routine. 20 street teams handed them to people as they headed into the subway.
A great tax break - It's hard to explain but Bucky was making more than I cared to pay taxes on. This seemed like a good (and legal) compromise.
A great thrill - Seeing strangers read them in wild on my way into work was one of the happiest moments of my career. Reading about it myself on my favorite blogs (Swiss-miss, Kottke, Laughing Squid) when I got to my desk was a treat.